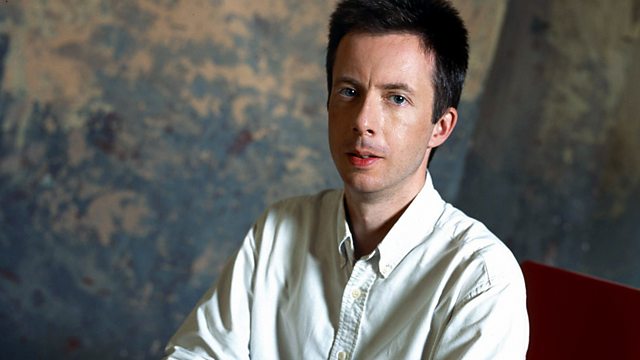 28/06/2012
With John Shea. Kirill Karabits conducts the Bournemouth Symphony Orchestra at the 2011 BBC Proms in works by Liszt and Gliere plus Rachmaninov's ever popular Second Symphony.
12:31 AM
Liszt, Franz [1811-1886]
Mazeppa - symphonic poem after Hugo S.100
Bournemouth Symphony Orchestra, Kirill Karabits (conductor)
12:47 AM
Gliere, Reyngold Moritsevich [1875-1956]
Concerto Op.82 for coloratura soprano and orchestra
Ailish Tynan (soprano), Bournemouth Symphony Orchestra, Kirill Karabits (conductor)
1:01 AM
Rachmaninov, Sergey [1873-1943]
Symphony no. 2 in E minor Op.27
Bournemouth Symphony Orchestra, Kirill Karabits (conductor)
1:57 AM
Mozart, Wolfgang Amadeus [1756-1791]
Piano Sonata in D major (K.284)
Cathal Breslin (piano)
2:31 AM
Rosetti, Antonio (c.1750-1792)
Grande symphonie in D major
Capella Coloniensis, Hans-Martin Linde (director)
2:47 AM
Zemlinsky, Alexander von (1871-1942)
Trio (Op.3)
Trio Luwigana
3:12 AM
Mendelssohn, Fanny Hensel (1805-1847)
Sonata in C minor (1824)
Sylviane Deferne (piano)
3:27 AM
Schumann, Robert (1810-1856)
Die Braut von Messina - overture (Op.100)
The Radio Bratislava Symphony Orchestra, Ondrej Lenard (conductor)
3:35 AM
Csiky, Boldizsár (b. 1937)
Divertimento for wind ensemble
Budapest Wind Ensemble, Kálmán Berkes (leader)
3:48 AM
Rossini, Gioachino (1792-1868)
Sonata No.1 in G major for string orchestra
Romanian National Chamber Orchestra, Ludovic Bacs (conductor)
4:02 AM
Vivaldi, Antonio (1678-1741)
Concerto da Camera in F major (RV.99)
Camerata Köln
4:10 AM
Gesualdo Da Venosa (1561?-1613)
Miserere
Camerata Silesia, Anna Szostak (conductor)
4:21 AM
Schubert, Franz (1797-1828)
Overture in the Italian Style (D.590)
Saarbrücken Radio Symphony Orchestra, Marcello Viotti (conductor)
4:31 AM
Bacewicz, Grazyna (1909-1969)
Suite for chamber orchestra
Polish Radio Symphony Orchestra, Jan Krenz (conductor)
4:39 AM
Bartok, Bela [1881-1945]
Suite for piano (Sz.62) (Op.14)
Eduard Kunz (piano)
4:48 AM
Bach, Johann Sebastian (1685-1750)
Sonata for viola da gamba and keyboard No.1 in G major (BWV.1027)
Paolo Pandolfo (viola da gamba), Mitzi Meyerson (harpsichord)
5:02 AM
Ravel, Maurice (1875-1937)
Tzigane - concert rhapsody for violin and orchestra
Moshe Hammer (violin), Winnipeg Symphony Orchestra, Kazuhiro Koizumi (conductor)
5:12 AM
Chopin, Frédéric (1810-1849)
Preludes No.6 in B minor; No.7 in A major; No.8 in F# minor; No.9 in E major; No.10 in C# minor (from Preludes (Op.28))
Krzysztof Jablonski (piano)
5:19 AM
Brahms, Johannes (1833-1897)
Variations on a theme by Haydn (Op.56a)
Sinfonia Varsovia, Tomasz Bugaj (conductor)
5:38 AM
Buxtehude, Dietrich (1637-1707)
Prelude, Fugue and Ciaccona in C major
Juliusz Gembalski (organ)
5:44 AM
Haydn, Joseph (1732-1809)
Symphony No.88 (H.1.88) in G major
Swedish Radio Symphony Orchestra, Manfred Honeck (conductor)
6:05 AM
Beethoven, Ludwig van [1770 -1827]
Sonata for cello and piano (Op.5'1) in F major
Danjulo Ishizaka (cello), Shai Wosner (piano).
Last on