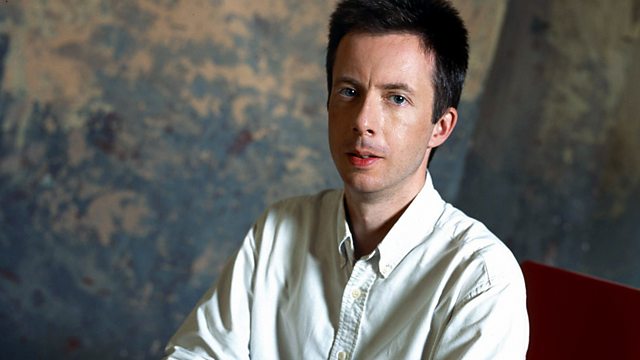 26/06/2012
John Shea presents from the 2011 BBC Proms, the City of Birmingham SO conducted by Andris Nelsons in Prokofiev's cantata Alexander Nevsky plus Walton's violin concerto with soloist Midori.
12:31 AM
Prokofiev, Sergey [1891-1953]
Alexander Nevsky - cantata for contralto, chorus and orchestra (Op.78)
Nadezhda Serdiuk (mezzo-soprano), CBSO Chorus, City of Birmingham Symphony Orchestra, Andris Nelsons (conductor)
1:08 AM
Walton, William [1902-1983]
Concerto for violin and orchestra in B minor
Midori (violin), City of Birmingham Symphony Orchestra, Andris Nelsons (conductor);
1:42 AM
Beethoven, Ludwig van (1770-1827)
Sonata for piano No.18 (Op.31 No.3) in E flat major
Shai Wosner (piano)
2:04 AM
Weber, Carl Maria von (1786-1826)
Quintet for clarinet and strings in B flat major (Op.34)
James Campbell (clarinet), Orford String Quartet
2:31 AM
Schubert, Franz (1797-1828)
Quintet for 2 violins, viola and 2 cellos (D.956) in C major
Royal String Quartet, Christian Poltéra (cello)
3:25 AM
Scarlatti, Domenico (1685-1757)
Sonata in C major (K.420)
Ilze Graubina (piano)
3:30 AM
Sibelius, Jean (1865-1957)
Petite Suite - for brass septet
Royal Academy of Music Brass Soloists
3:38 AM
Handel, Georg Friedrich (1685-1759)
Concerto Grosso in A minor (Op.6 No.4)
The Sixth Floor Ensemble, Anssi Mattila (conductor)
3:49 AM
Czerny, Carl (1791-1857)
Fantasie in F minor for piano four hands (Op. 226)
Stefan Lindgren and Daniel Propper (piano)
3:59 AM
Lipinski, Karol Józef (1790-1861)
Rondo alla Polacca in E major, (Op.13)
Albrecht Breuninger (violin), Polish Radio Symphony Orchestra, Wojiech Rajski (conductor)
4:15 AM
Berlioz, Hector (1803-1869)
Le Carnival Romain, op 9
Oslo Philharmonic Orchestra, Jukka-Pekka Saraste (conductor)
4:24 AM
Poulenc, Francis (1899-1963)
Capriccio for Two Pianos
Antra Viksne and Normunds Viksne (piano duo)
4:31 AM
Anonymous (16th century)
¡Ay Jesús qué mal fraile!
Montserrat Figueras & Isabel Alvarez (sopranos), Maite Arruabarrena (mezzo-soprano), Laurence Bonnal (contralto), Luiz Alvez da Silva & Paolo Costa (countertenors), Lambert Climent & Francesc Garrigosa (tenors), Hespèrion XX, Jordi Savall (director)
4:33 AM
Ravel, Maurice (1875-1937)
Une Barque sur l'océan - from no.3 of 'Miroirs' (originally for piano)
Trondheim Symphony Orchestra, Eivind Aadland (conductor)
4:42 AM
Mozart, Wolfgang Amadeus (1756-1791)
12 Variations on 'Ah, vous dirai-je, Maman' for piano (K.265)
Lana Genc (piano)
4:53 AM
Wolf, Hugo (1860-1903)
Italian serenade for string quartet
Bartók Quartet
5:00 AM
Hellendaal, Pieter (1721-1799)
Concerto Grosso in D minor (Op.3'2)
Combattimento Consort Amsterdam
5:12 AM
Copi, Ambroz (b.1973)
Psalm 108: My heart is steadfast
Chamber Choir AVE, Andraz Hauptman (conductor)
5:16 AM
Poulenc, Francis (1899-1963)
Sonata for oboe and piano
Roger Cole (oboe), Linda Lee Thomas (piano)
5:31 AM
Haydn, (Franz) Jozef (1732-1809)
Symphony no.95 (H.1.95) in C minor
Oslo Philharmonic Orchestra, Marek Janowski (conductor)
5:50 AM
Duparc, Henri (1848-1933)
La Vague et la cloche - for voice and piano
Gerald Finley (baritone), Stephen Ralls (piano)
5:56 AM
Spohr, Louis (1784-1859)
String sextet in C major, Op.140
Wiener Streichsextet
6:21 AM
Moszkowski, Moritz (1854-1924)
Valse for piano in E major (Op.34 No.1)
Dennis Hennig (piano).
Last on