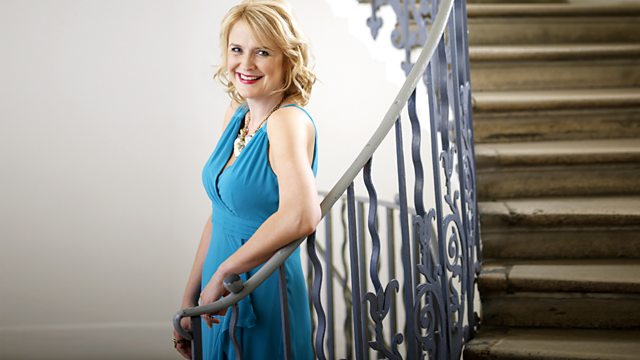 Monday - Sarah Walker
9am
A selection of music including the Essential CD of the Week: Arne Overtures - Collegium Musicum 90, Simon Standage: CHANDOS CHAN 0722
9.30am
A daily brainteaser and performances by the Artist of the Week, the Kuijken brothers. Hear them in music by Handel (Partenope) and Bach (Orchestral Suite No. 2).
10.30am
This week one of the key features from Olympiads of the ancient world is re-created in London's Southbank Centre. Poetry Parnassus, the largest poetry festival ever staged in the UK, will bring together poets and spoken-word artists from all over the world, with all 204 competing Olympic nations represented. Sarah Walker's guest this week is Britain's representative, Jo Shapcott.
11am
Rachmaninov: Symphony No 2 in E minor.
The recommended recording as chosen in Building a Library from last Saturday's CD Review.
Last on