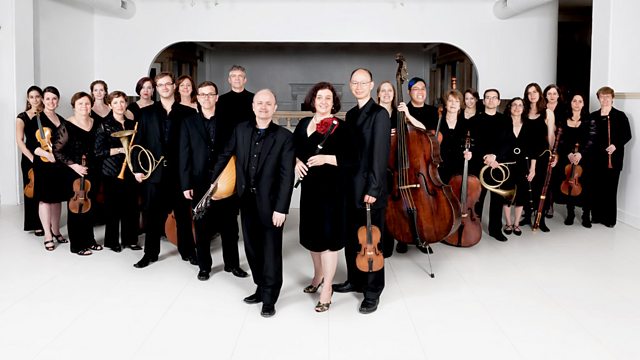 Philadelphia's Tempesta di Mare Ensemble
Lucie Skeaping introduces a focus on the Philadelphia-based baroque ensemble Tempesta di Mare, which celebrates its first decade of music making during this 2012 season. The programme features performances from three of their recent concerts, including music by Vivaldi, Pisendel, Telemann, Dall'Abaco and Fasch.
Tempesta di Mare performs baroque music on baroque instruments with what the Philadelphia City Paper describes as "zest and virtuosity that transcends style and instrumentation." Led by artistic directors Gwyn Roberts and Richard Stone with concertmaster Emlyn Ngai, Tempesta's repertoire ranges from staged opera with full orchestra to chamber music. The group performs all orchestral repertoire without a conductor, as was the practice when this music was new. Tempesta di Mare is named for baroque master Antonio Vivaldi's concerto meaning "storm at sea," a title reflecting music's power to evoke drama.
Hailed by the Philadelphia Inquirer for its "off-the-grid chic factor," Tempesta's Greater Philadelphia Concert Series has enjoyed a rapid rise to prominence since its launch in 2002, with press endorsements from Philadelphia to Paris.
Last on