Add music you love and enjoy it with
Tavares

Heaven Must Be Missing An Angel

20 Songs Of Love From The 70's (Vario, MFP

(CD Single), 14th Floor Records, 1

The Cream Of Eric Clapton, Polydor

Culture Club

Do You Really Want To Hurt Me

Culture Club - Kissing To Be Clever, Virgin

Anastacia

One Day In Your Life

(CD Single), Epic

Four Tops

Reach Out I'll Be There

No Greater Love (Various Artists), Global Records & Tapes

Fantastic 80's - 3 (Various Artists), Sony Tv/Columbia

(CD Single), Warner Bros, 1

Kylie Minogue

Can't Get You Out Of My Head

(CD Single), Parlophone

The All Time Greatest Movie Songs, Columbia/Sony Tv

The Rolling Stones

Come On

Rolling Stones - Singles Collection, Abkco

Bruce Springsteen

Born To Run

Born To Run, CBS

Between The Minds, Fullfill Records

(CD Single), Universal, 1

Carpenters

Rainy Days & Mondays

The Carpenters - Yesterday Once More, A&M

(CD Single), Wrasse Records, 004

Rediscover The 60's-With A Little Hel, Old Gold, 7

Instrumental Greats Of The 60's (Va), EMI

Gossip

Move In The Right Direction

A Joyful Noise, Columbia, 1

Paul Young

Love Of The Common People

Paul Young - From Time To Time, Columbia

Madonna

Papa Don't Preach

Madonna - The Immaculate Collection, Sire, 4

Sonny

and

Cher

I Got You Babe

Duets - 36 Of The World's Greatest Ev, Telstar

Presley - The All Time Greatest Hits, RCA

Ashes & Roses, Zoe Records, 001

Neil Young

Harvest Moon

(CD Single), Reprise

Duffy

Warwick Avenue

(CD Single), A&M, 1

Rediscover The 50's - Here Comes Summ, Old Gold
Pause For Thought

With Rev Rob Gillion, Rector of Holy Trinity Church and St Saviours.

This is a breath-taking sight before us Chris; I'm as excited as a little child.
The cost of these marvellous machines frightens me. I'm afraid to look at them never mind drive them.

Where I come from it's the custom to offer a prayer of blessing for cars and those who drive them. Let me hasten to add that the blessing is not a substitute for insurance and here's why.

Generally speaking, my blessings are effective, but one can never be sure. I have a really embarrassing story to tell you. When the late Henry Cooper was a champion heavyweight boxer, I came to his home in England to interview him for my magazine. Henry was kindness personified and asked me to bless his brand new, state of the art Mercedes. I did so with a mixture of envy and awe; I prayed for his safety whilst driving and for protection as he travelled. I invoked guardian angels with abandon. Henry and his wife thought I did a great job and drove me to the Tube.

Next day, to my horror, I learned that Henry crashed his car that evening. I immediately wrote an apologetic letter explaining that I must have used the wrong blessing. But Henry wrote me a gracious reply, saying that had it not been for the prayers he could have been killed. His car was destroyed.

I have to admit that Henry's faith was stronger than mine.

As we begin our journey we pray -:

May you be filled with gratitude as you journey this day. May you be safe from all harm; may you be protected from accidents and illness; may you never hurt or injure others. May you have laughter to lift you, courage to support you, love to unite you, may you have fun and happiness, and may the wind be always at your back.
BBC Playlister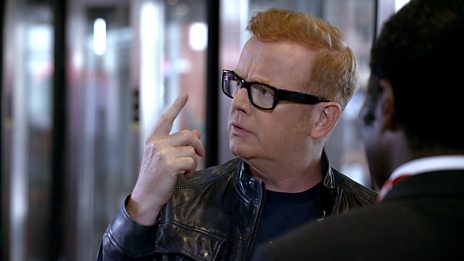 Chris has a song stuck in his head - but what is it? That's why he needs BBC Playlister!
500 WORDS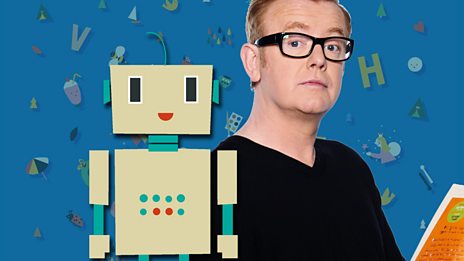 Featuring celebrity videos and top writing tips!
Podcast
Catch up with the latest Breakfast fun with Chris Evans. Hear the best stories and the biggest…