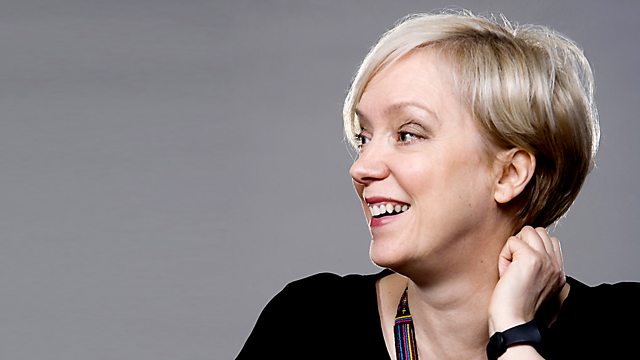 22/06/2012
Award-winning British actor, writer and comedian Humphrey Ker talks to Janice about the special alchemy required to make perfect sketch comedy, and the fun he had hosting 'Sketchorama', a new comedy showcase on BBC Radio 4
...and one of the sketch groups featured on the show - brilliant Scottish trio 'How Do I Get Up There?' (Chris Forbes, James Kirk and Kevin Mains) - will also be live on the show, talking about what they bring as individuals to the group, how they create their own particular brand of comedy, and sharing some of it with us.
Podcasting is fast becoming the easiest and fastest way for comedians and comedy fans to find one another! We'll hear what makes them such a perfect medium for the genre from podcast producer extraordinaire Richard Melvin, alongside popular Scottish podcasters - comedian Janey Godley and her comedy writer/ performer daughter Ashley Storrie.
At any live comedy night, no matter who the headliner is, the compere can be the difference between a good night and a great one. Top MCs Billy Kirkwood and Jojo Sutherland join Janice, to give their insight into this undervalued, but crucial role.
The Edinburgh festival is probably the ultimate opportunity to sample the best of stand-up comedy from all over the world - but how many of the visitors to Edinburgh in August will see our home-grown talent? 'The Scottish Comedy Festival' (A new mini-festival-within-the-festival) - brainchild of writer & comic Ben Verth - aims to make sure they don't miss it . and we ask Billy Kirkwood what makes the Scottish comedy circuit so special.
Last on