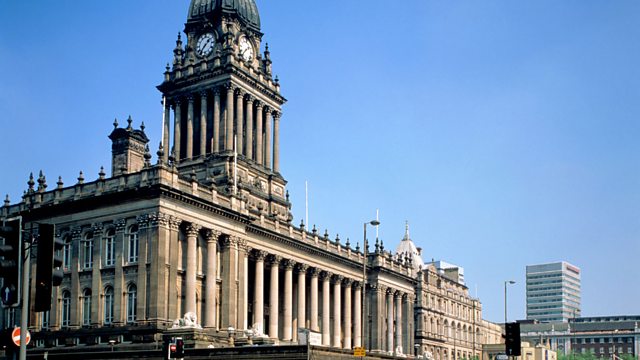 Live from leeds Town Hall.
Presented by Adam Tomlinson.
Opera North reaches the second part of its complete performance of Wagner's epic Ring Cycle with a spectacular production of "Die Walküre".
Wotan is king of the gods, law-maker and father of nine warrior daughters (Valkyries) with the goddess of the Earth, Erda. He tries to break the curse of the Ring of power by fathering a pure-of-heart hero by a mortal woman. But when the lives of Wotan's mortal offspring are threatened, his plans to protect them are thwarted and his favourite daughter defies his will. Though Wotan still loves her dearly, he is forced to punish her severely.
Opera North's music director Richard Farnes conducts a superb ensemble cast and the orchestra of Opera North in a concert performance at Leeds Town Hall.
17:00 Act 1
1810: Discovering Music (see separate billing)
1830: Act 2
2015: Nightwaves (see separate billing)
2115: Act 3
Erik Nelson Werner (baritone) ..... Siegmund
Alwyn Mellor (soprano) ..... Sieglinde
Clive Bayley (bass) ..... Hunding
Béla Perencz (baritone) ..... Wotan
Katarina Karnéus (mezzo-soprano) ..... Fricka
Kelly Cae Hogan (soprano) [replacing Annalena Persson who is ill] ..... Brünnhilde
Katherine Broderick (soprano) ..... Helmwige
Meeta Raval (soprano) ..... Ortlinde
Miriam Murphy (soprano) ..... Gerhilde
Jennifer Johnston (mezzo-soprano) ..... Waltraute
Madeleine Shaw (mezzo-soprano) ..... Siegrune
Catherine Hopper (mezzo-soprano) ..... Rossweisse
Antonia Sotgiu (mezzo-soprano) ..... Grimgerde
Emma Carrington (mezzo-soprano) ..... Schwertleite
Chorus & Orchestra of Opera North
Richard Farnes (conductor).
Last on
More episodes
Previous
You are at the first episode