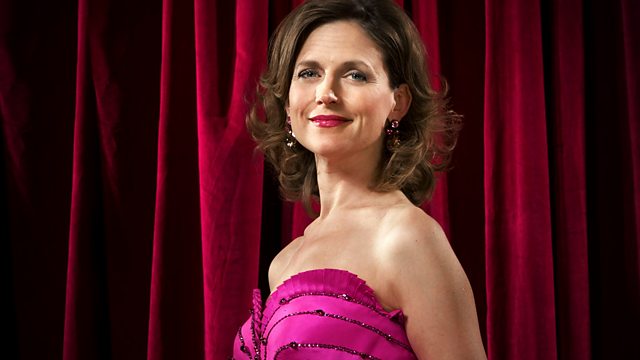 Donizetti - Gianni di Parigi
Katie Derham presents Wexford Festival Opera's 2011 production of Donizetti's two-act comedy Gianni di Parigi.
Wexford Festival Opera is renowned for staging rarely performed repertoire, and Donizetti is one of the most frequently performed composers at Wexford. In 1952 the festival produced the little-known Donizetti opera L'Elisir D'Amore! Gianni di Parigi, written in 1831, is still one of his least-known works. It is the fifteenth Donizetti opera to be presented at Wexford in its 61 years.
It's a good idea to know the woman you're going to marry - and it's a clever woman who sees what the man's getting up to! The story of Gianni di Parigi derives from a popular 15th-century chivalric story about the French heir to the throne, the Dauphin. Although he is betrothed to the Princess of Navarre, they have never met. He wants to see for himself if she is really as good and beautiful as he has been told. He disguises himself as a wealthy burgher and insists on staying at the inn which the princess has reserved for herself and her entourage on their journey to Paris for her marriage. He bribes the innkeeper, commandeers the food and drink and asks the princess to dine with him. She sees through the plot and is well aware of his true identity, but she admires his enterprise and they fall in love.
Thursday Opera Matinee
Donizetti: Gianni di Parigi
Princess of Navarra ..... Suzanna Markova (soprano)
Il gran Siniscalco, her Seneschal ..... Alessandro Luongo (bass)
Gianni di Parigi ..... Edgardo Rocha (tenor)
Pedrigo ..... Alessandro Spina (bass)
Lorezza, his daughter ..... Fiona Murphy (mezzo-soprano)
Oliviero, a page ..... Lucia Cirillo (contralto).
Wexford Festival Opera Chorus & Orchestra,
Giacomo Sagripanti.
Plus, at 3.50pm, another recent Mendelssohn performance by this week's featured orchestra:
Mendelssohn: Violin Concerto
Alexandra Soumm (violin),
Ulster Orchestra,
Howard Shelley (conductor).
Last on