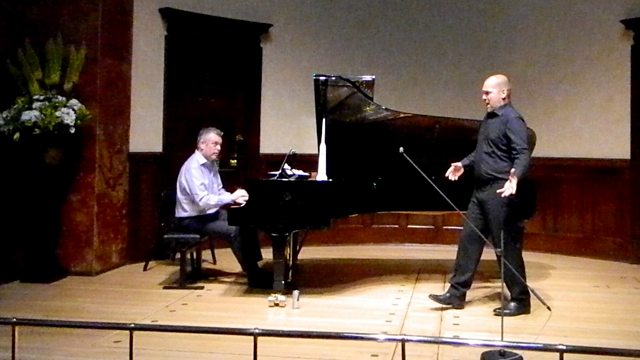 Florian Boesch, Malcolm Martineau
Live from the Wigmore Hall in London, German baritone Florian Boesch and pianist Malcolm Martineau perform songs by Schubert and Dichterliebe, Schumann's powerful song cycle based on poems by Heinrich Heine. Presented by Fiona Talkington.
Schumann: Dichterliebe
Schubert: Der Tod und das Mädchen, D531
Schubert: Erster Verlust, D226
Schubert: An mein Herz, D860
Schubert: Widerspruch, D865
Schubert: An die Musik, D547
Schubert: Lachen und Weinen, D777
Schubert: Frohsinn, D520
Florian Boesch (baritone)
Malcolm Martineau (piano).
Last on