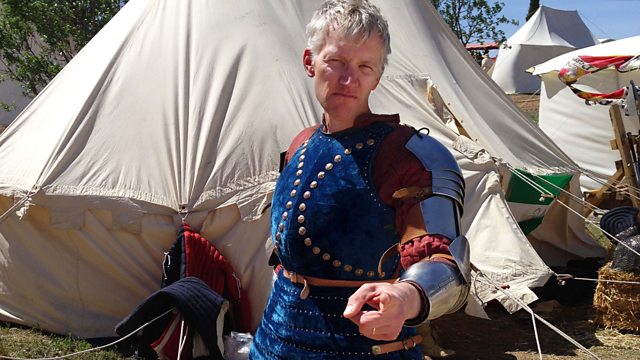 19/06/2012
Listen in pop-out player
Tom Holland presents Radio 4's popular history programme in which listener's questions and research help offer new insights into the past.
The Archaeology of 2012: Nick Bateman from the Museum of London Archaeological Service talks to Tom Holland about the work that's gone at the Olympic Park in Stratford, East London.
Georgian Window Tax: A listener in Edinburgh isn't convinced that the blocked up windows in her Georgian terrace house are evidence of the well-known window-tax of the time. Fiona Watson hears the thoughts of Professor Charles McKean at the University of Dundee.
Irish Deserters: Professor Brian Girvin gives his opinion of what the pardon for those that deserted the Irish army and served in the British forces during World War 2 will do for historians.
Stella Rutter the D-Day Hostess: Helen Castor talks to the remarkable octogenarian Stella Rutter who was the hostess of a party for all the leading commanders involved in Operation Overlord just two days before the invasion.
Martin Shaw: Tom Holland talks to Professor George Odam about the life and work of a forgotten classical war composer, Martin Shaw.
Producer: Nick Patrick
A Pier Production for BBC Radio 4.
Last on