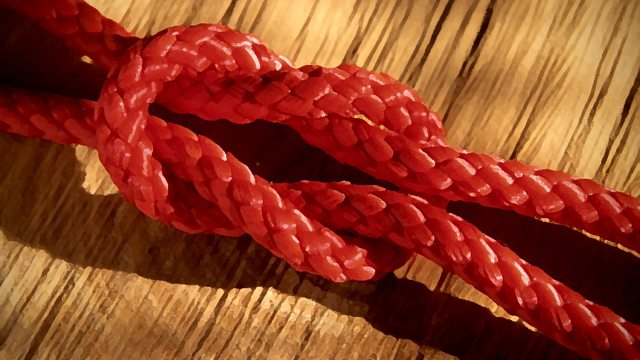 Written by W.W. Jacobs.
Published in 1909, Sailors' Knots is an anthology of comic stories set around London and the Thames Estuary at the turn of the last century. The 'knots' are the various mix-ups that occur between sailors on shore leave and the local residents. The tales are great fun, full of entertaining characters (with names like Silas Winch, Sam Small and Ginger Dick) and often deal with marital spats, misunderstandings, and rascals getting their just rewards.
In this second episode, Mark Williams reads the story of Bill Buttenshaw, who is put off drink for life by the terrifying ghost of an old shipmate.
W.W. Jacobs is best known for his horror story, The Monkey's Paw (1902), but the majority of his writing is comic. He was born in Wapping in 1863, where his father was wharf manager at the South Devon Wharf at Lower East Smithfield, and his early observation of merchant ships and the behaviour of their crews informed his many humorous tales.
Mark Williams is well-known as one of the stars of BBC TV's The Fast Show ("Suits you, sir..!!") and for the role of Ron Weasley's father in the Harry Potter films.
Abridged by Roy Apps
Producer: David Blount
A Pier production for BBC Radio 4.
Last on
Credits
| Role | Contributor |
| --- | --- |
| Reader | Mark Williams |
| Producer | David Blount |
| Abridger | Roy Apps |
| Author | WW Jacobs |