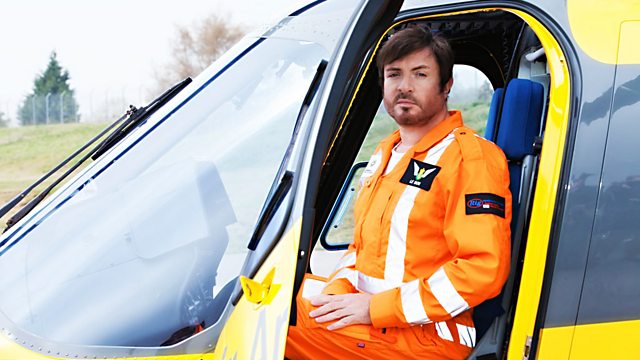 Simon Le Bon, Niamh Cusack, Jaime Winstone and Tony Hawks
Clive celebrates the work of James Joyce with actress Niamh Cusack, who has graced our screens in 'Heartbeat' and will grace the airwaves as Molly Bloom in Radio 4' dramatisation of 'Ulysses'. First published in 1922, 'Ulysses' traces the progress of Leopold Bloom, making his way through Dublin on an ordinary day - 16th June 1904, now known as Bloomsday. 'Ulysses' broadcasts throughout Saturday 16th June from 09.00
Clive's Dead Set to talk to actress Jaime Winstone about starring in Dominic Savage's 'True Love'; five powerful and overlapping love stories set in the same town. Love is in the air for Jaime, who recently starred alongside her father Ray in 'Elfie Hopkins'. 'True Love' starts on Sunday 17th at 22.25 on BBC One and runs on consecutive nights until Wednesday 20th June.
Girl On Film Emma Freud talks to Wild Boy Simon Le Bon about life as lead singer of one of the most successful bands of the 20th Century. Simon being one of the 'prettiest boys in rock' tells us about Duran Duran's recent 'Diamond In The Mind' concert recording and how they're gearing up to perform at the Olympic Opening Ceremony Celebration Concert in London's Hyde Park on Friday 27th July.
Clive volleys with comedian and author Tony Hawks who will clearly do anything to win a bet. Not content with travelling round Ireland with a fridge, Tony challenged the entire Moldovan football team to a game of tennis! He'll be introducing 'Playing The Moldovans At Tennis' at selected cinema's around the country and the film is out on DVD on 22 June.
Music comes from Gabby Young & Other Animals who perform 'In Your Head' from their album 'The Band Called Out For More'.
And mischief makers Scoundrels perform 'Sexy Weekend' from their EP of the same name.
Producer Cathie Mahoney.
Last on