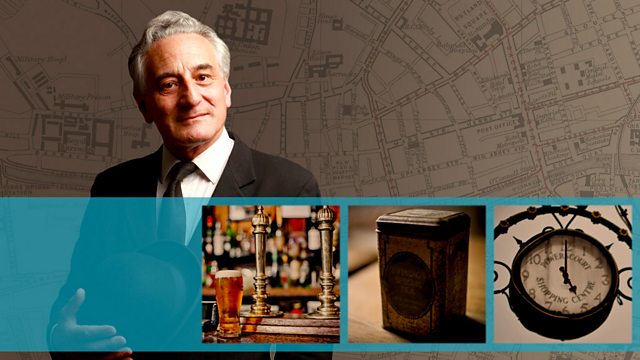 Part 5: In Barney Kiernan's Pub
Bloom gets into an argument with the 'Citizen' which climaxes in mock-heroic battle, when Bloom makes a dignified retreat and his opponent flings a biscuit tin after him. This episode is narrated by an anonymous crony of the 'Citizen', an anti-Semitic Nationalist bigot. Repulsive as he is, he provides an opportunity for Bloom to show his true heroism by arguing against prejudice and preaching a doctrine of love and understanding. Dramatised by Robin Brooks.
Leopold Bloom...Henry Goodman
Citizen...Pip Donaghy
Unnamed Narrator...Jim Norton
Joe Hynes...John Rogan
Terry O'Ryan, Martin Cunningham...Stephen Hogan
Alf Bergan...Ronan Raftery
Lenehan...Lorcan Cranitch
Directed by Jonquil Panting
Produced by Jeremy Mortimer
(Ulysses chapter 'Cyclops').
Last on