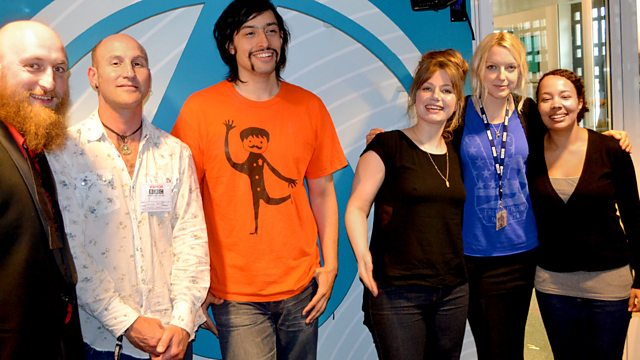 11/06/2012
Mary Epworth is live in session today, playing tracks from her debut album Dream Life.
Half of the album was recorded in a barn in the middle of Norfolk with Mary and producer Will Twynam snowed in for a fortnight; while the other half was recorded above a massage parlour in Berlin, again with snow heavy on the ground. The circumstances seem fitting for a record that harbours both dark corners and moments of blistering, beautiful light.
Lauren also takes a closer look at the best of the day's releases in New Music Monday and offers you some brilliant free music in MPFree with an invitation to take some time out and enjoy a rather fabulous Headphone Moment.
Last on