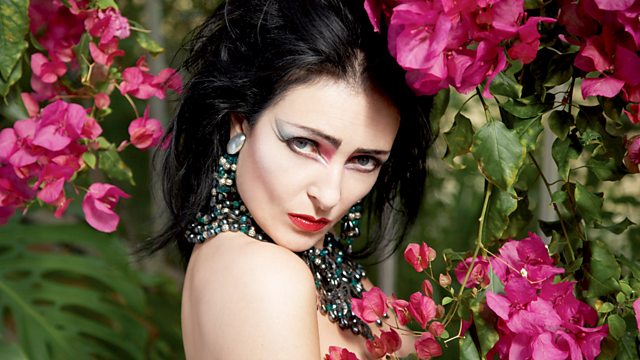 Another chance to hear the punk legend Siouxsie Sioux's playlist, which first broadcast as part of 6 Music's Punk Britannia season.
Siouxsie took performance and fashion to new heights during the punk era, resulting in her being one of the most recognisable and influential artists of that period.
Today she shares her record collection with the 6 Music audience, from David Bowie to Outkast, and talks about her own inspirations in the world of music and arts. She also shares her love of 70s' disco classics including Nancy Nova, Juggy Jones and Disco Tex and his Sex-O-Lettes.
Last on