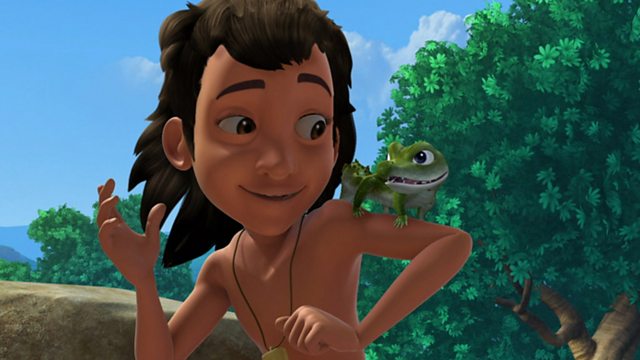 An Crogall Ruadh/The Red Crocodile
A' toirt a chreidsinn air Masha 's na muncaidhean gun do lorg e crocal dearg, tha cùisean a' fàs beothail san uamh ach nuair a thuigeas iad uile gur e cleas a th' ann, tha beatha Mowgli 's a charaid ùr, Nippy, air an cur ann an cunnart.
Things get lively at the Monkey's Den when Mowgli tells Masha and her tribe that he has found the legendary red crocodile. However, when they discover that they have been tricked, both Mowgli and his new friend, Nippy, find themselves in great danger.
Last on