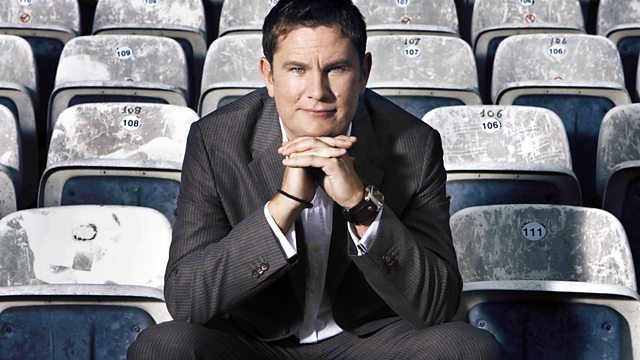 13/06/2012
Phil Williams in for Richard Bacon. Simon le Bon & Roger Taylor on why Duran Duran are still going strong after three decades.
Novelist Martin Amis on taking inspiration from Katie Price for his new novel Lionel Asbo, the loss of his friend Christopher Hitchens and his beef with the British honorary system.
Rower Martin Cross and commentator Stuart Storey look back at the impact of the US-led boycott on the Moscow Olympics of 1980, in the Olympic Years feature.
Plus Alec Salmond at the Leveson Inquiry; another shareholders revolt; and the British cycling team is named for London 2012.
Last on