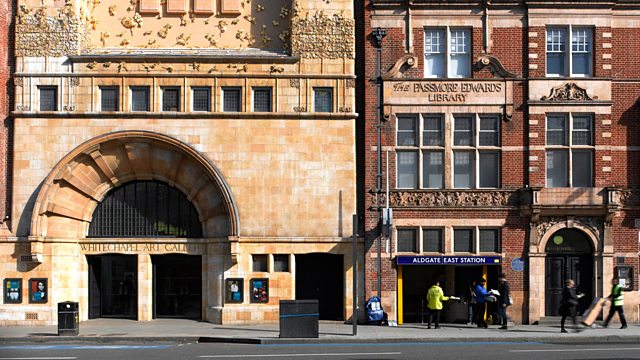 Rachel Whiteread; Dallas reviewed; Watts Gallery
Listen in pop-out player
With Mark Lawson.
Three decades after TV viewers around the world asked 'Who shot JR?', the saga of the Ewing family arrives in the 21st century, with a revamp of Dallas. In the new version, JR, Bobby and Sue Ellen are joined by the next generation - with just as many rivalries and power-struggles as before. David D'Arcy reviews.
Turner Prize-winning artist Rachel Whiteread discusses her new commission, the facade of the Whitechapel Art Gallery. She explains how she found inspiration.
The Carnegie and Kate Greenaway Medals are awarded for writing and illustrating books aimed at young people. Unusually this year the same book has won both medals: A Monster Calls was written by Patrick Ness, completed from an idea left by the late Siobhan Dowd, herself a winner of the Carnegie in 2009, and Jim Kay provided the book's atmospheric illustrations. They join Mark to reflect on their collaboration.
Front Row is reporting from the four contenders for the Art Fund Prize for museums. Ten years ago, the Watts Gallery near Guildford, which is dedicated to the work of neglected Victorian painter G.F. Watts, was in a sorry state with a leaking roof, broken windows and an average attendance of five visitors a day. But, thanks to a multi-million pound restoration, the gallery has been returned to its former glory, when it was one of the major centres for art in this country.
Producer Ellie Bury.
Last on