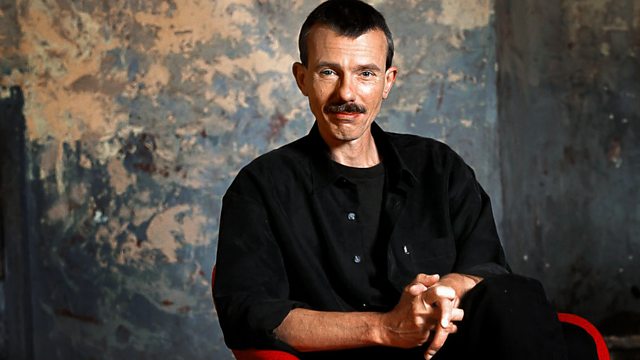 16/06/2012
Jonathan Swain presents a performance of Mahler's 5th Symphony from 2011 BBC Proms, with the Pittsburgh Symphony Orchestra, conducted by Manfred Honeck.
1:01 AM
Mahler, Gustav [1860-1911]
Symphony no. 5 in C sharp minor
Pittsburgh Symphony Orchestra, Manfred Honeck (conductor)
2:12 AM
Schubert, Franz (1797-1828)
Piano Sonata No.15 in C major (D.840)
Alfred Brendel (piano)
2:33 AM
Palestrina, Giovanni Pierluigi da (c.1525-1594)
Missa Papae Marcelli arr. Francesco Soriano for double choir
BBC Singers, Bo Holten (conductor), unidentified organist
3:01 AM
Mozart, Wolfgang Amadeus (1756-1791)
Piano Concerto in B flat major, K.595
Ingrid Haebler (piano), Brabant Orchestra, André Vandernoot (conductor)
3:34 AM
Bartok, Bela (1881-1945)
Quartet for strings no. 1 (Sz.40)
Meta4
4:07 AM
Handel, Georg Frideric (1685-1759)
'Pensieri notturni di Filli:Nel dolce del' oblio' Cantata for soprano, recorder and continuo (HWV.134)
Johanna Koslwosky (soprano), Musica Alta Ripa: Danya Segal (recorder), Anne Röhrig & Ursula Bundies (violins), Guido Larisch (cello), Bernward Lohr (harpsichord)
4:14 AM
Chopin, Frédéric (1810-1849)
Barcarolle for piano (Op.60) in F sharp major
Ronald Brautigam (piano)
4:23 AM
Gabrieli, Andrea (1532/3-1585)
Aria della battaglia à 8
Theatrum Instrumentorum, Stefano Innocenti (conductor)
4:33 AM
Mozetich, Marjan (b. 1948)
El Dorado (1981) for harp and strings
Erica Goodman (harp), Amadeus Ensemble
4:49 AM
Addinsell, Richard (1904-1977)
Warsaw concerto for piano and orchestra
Patrik Jablonski (piano), Polish Radio Orchestra in Warsaw, Wojiech Rajski (conductor)
5:01 AM
Svendsen, Johann (1840-1911)
Festival Polonaise - for orchestra (Op.12)
Bergen Philharmonic Orchestra, Philippe Jordan (conductor)
5:10 AM
Doppler, Franz [1821-1883]
Fantaisie pastorale hongroise (Op.26)
Ivica Gabrisova -Encingerova (flute)
5:21 AM
Brahms, Johannes (1833-1897)
2 Motets (1.Es ist das Heil uns kommen her ; 2.Schaffe in mir, Gott, ein reines Herz)
Danish National Radio Choir, Stefan Parkman (conductor)
5:33 AM
Grieg, Edvard (1843-1907)
Lyric pieces - book 1 for piano (Op.12)
Zoltán Kocsis (piano)
5:45 AM
Dvorák, Antonín (1841-1904)
Serenade for wind instruments in D minor (Op.44)
Canadian Chamber Ensemble, Raffi Armenian (conductor)
6:10 AM
Beethoven, Ludwig van (1770-1827)
Grosse Fuge in B flat (Op.133) arr. for string orchestra
The Amadeus Polish Radio Chamber Orchestra in Poznan, Agnieszka Duczmal (conductor)
6:27 AM
Novak, Vitezslav (1870-1949)
Trio for piano and strings in D minor (Op.27) 'quasi una ballata'
Suk Trio
6:44 AM
Haydn, Joseph (1732-1809)
Concerto for trumpet and orchestra in E flat major
Geoffrey Payne (trumpet), Melbourne Symphony Orchestra, Michael Halasz (conductor).
Last on