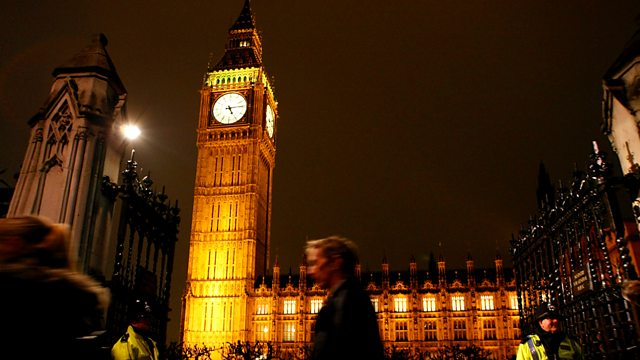 13/06/2012
Labour keep up the pressure on the embattled Culture Secretary Jeremy Hunt. The question of whether he's broken the code of conduct for Ministers over the News Corporation bid for BSkyB produced some heated exchanges in the Commons, firstly at Prime Ministers Questions and then in a general debate . Sean Curran has the best of the day's developments.
Also on the programme:
* An MP makes some serious allegations about the work of undercover police officers.
* Simon Jones reports on a statement by the Foreign Office Minister David Lidington on the future of the Falklands.
* Sean Clare covers a committee that's been hearing some often amusing reflections on Whitehall life by two former Home Secretaries.
Last on