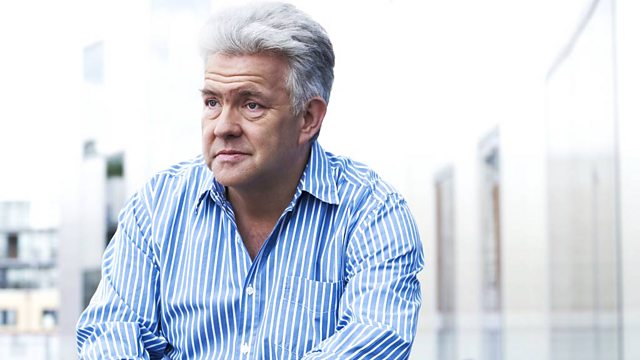 Ewan Morrison, Seamus Collins, John Schad, Tanya Auclair
Ian McMillan presents Radio 3's 'cabaret of the word'- his guests include:
Ewan Morrison, whose new book 'Tales from the Mall' is a 'fresh and inventive' compendium of fiction and social history, which goes deep into the mirrored heart of the modern Shopping Mall.
Seamus Collins, with 'Das Goat' a new play developed as part of the BBC's Writersroom10 scheme.
John Schad, with his new short story 'Our Lives, Mrs Dalloway' which deftly weaves family archive, philosophy and modernist fiction.
And singer and multi-instrumentalist Tanya Auclair performs 'Gabriel' and explains how she builds her songs from the breath up.
Producer: Faith Lawrence.
Last on