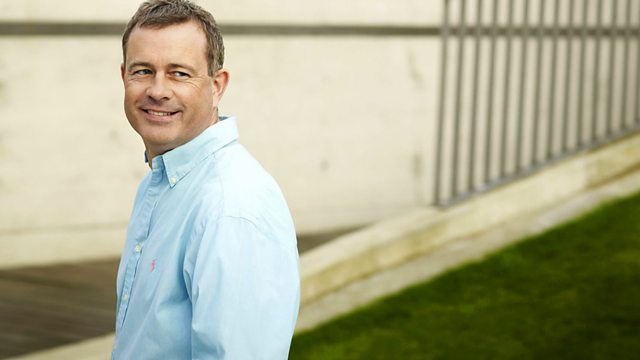 The Schubert Ensemble, Christian Lindberg, Hannes Riepler
Suzy Klein presents, with live music from the Schubert Ensemble, shortly appearing at the 2012 Spitalfields Festival in London. They perform Dvorak's Songs My Mother Taught Me.
Trombonist and conductor Christian Lindberg and disabled trumpeter Clarence Adoo join Ian Ritchie, director of the City of London Festival, to discuss Level Playing Field. This new project is part of the Festival's 50th anniversary celebrations.
And young jazz guitarist Hannes Riepler brings some of London's most exciting performers in to perform live.
Main news headlines are at 5:00 and 6:00
E-mail: in.tune@bbc.co.uk
Twitter: @BBCInTune.
Last on
Matthew Kaner is the new 'Composer in 3'