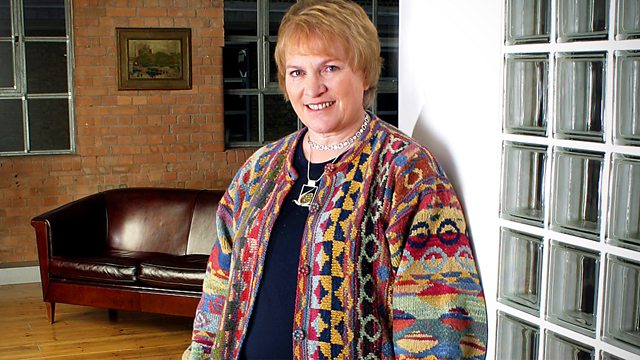 Amanda Vincent; Carmen Bugan; Lucien Bourjeily; Lynda La Plante
Listen in pop-out player
Libby Purves is joined by seahorse expert Amanda Vincent, Carmen Bugan, who grew up under the Ceausescu regime in Romania, theatre director Lucien Bourjeily and crime writer Lynda La Plante.
Dr Amanda Vincent is a marine biologist and one of the world's leading experts on seahorses. She is currently based at Cambridge University's Department of Geography and runs Project Seahorse which is developing conservation schemes to protect the declining seahorse population around the world.
Carmen Bugan grew up in Romania under Nicolae Ceausescu. One day in 1983, her father was arrested for protesting against the regime. In her memoir, 'Burying the Typewriter 'she tells how her father had been typing pamphlets on an illegal typewriter and burying it in their garden. Her father was imprisoned for three years and her family were placed under surveillance, surrounded by microphones and informed on by their neighbours. Burying the Typewriter: Childhood under the Eye of the Secret Police is published by Picador.
Lucien Bourjeily is a Lebanese film maker and theatre director. His show '66 Minutes in Damascus' will be staged at Shoreditch Town Hall as part of The London International Festival of Theatre (LIFT) from June 19-24. It's an interactive theatre experience in which audiences are put in the position of tourists being detained in Syria.
Lynda La Plante CBE is an author, screenwriter and former actress who wrote the TV dramas Widows and Prime Suspect. Her new novel 'Backlash' is the latest in her 'Above Suspicion' thriller series. Lynda was awarded the Dennis Potter Writers Award by BAFTA. 'Backlash' is published by Simon & Schuster.
Producer: Paula McGinley.
Last on