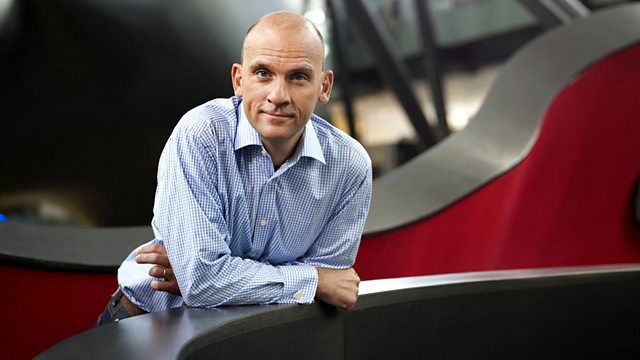 Vijay Iyer
Jez Nelson presents American pianist Vijay Iyer in concert with his trio at The Vortex jazz club in London. Drawing influence from Indian, modern classical and pop styles, Iyer has gained a reputation as one of the most original and daring voices of his generation, creating music that is at once rhythmically complex and direct. His already prolific career has included numerous notable collaborations that reflect the breadth of his musical influences, including with saxophonist Rudresh Mahanthappa and the poet Mike Ladd. This trio - featuring Stephan Crump on bass and Marcus Gilmore on drums - caused a stir with the release of their first album, Historicity. Celebrating the release of their much-anticipated follow-up Accelerando, they continue to reinvent familiar repertoire and deliver stellar originals.
Presenter: Jez Nelson
Producers: Peggy Sutton & Chris Elcombe.
Last on