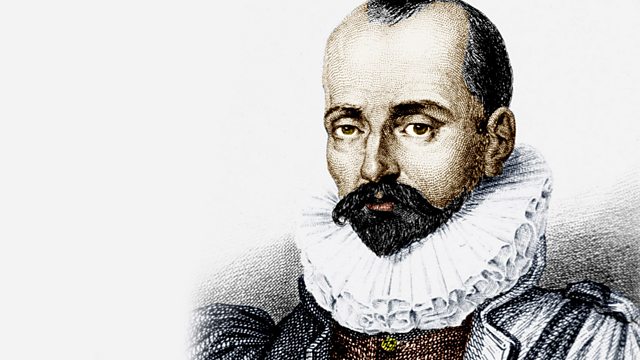 The Full Montaigne
Jim Broadbent plays Michel de Montaigne, whose 'Essays' entertainingly ponder sex, marriage, animals, memory, and cruelty in an attempt to answer one question: 'How to live?' With music including Bach, Ligeti, Mendelssohn and Randy Newman.
Montaigne drew on a lifetime of experience and observation, but far from inscrutable musings, the Essays are often earthy and direct - at once scatological and astute, philosophical and witty, playful and profound.
The Essays were first published in 1580 and are positively Shakespearian, both in their range and in their humanism. Montaigne speaks as himself, directly and in clear prose, and says the most extraordinarily heretical things. Some of his arguments include the notion that human beings are on a par with the animals and that they are just a tiny part of Nature, all of which deserves equally to be respected and that death is just the end of life and it is life which is the important thing.
In 1676 the Vatican caught up with Montaigne the best part of a century after his death when the Essays were put on its index of prohibited books, where they stayed until 1854. The Essays have been continuously available for the last four and a half centuries not only because they are engaging and entertaining but also because of the spark of self-revelation they so often generate.
In this programme, seasoned Montaignistes will find themselves recognising an old friend, and those coming to the Essays for the first time will find a new one.
David Papp, producer
First broadcast June 2012.
Last on