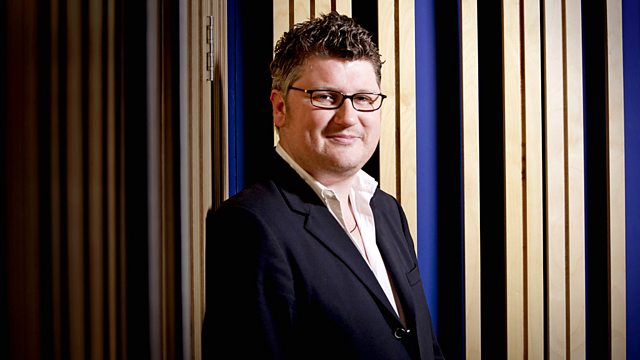 Harrison Birtwistle
Tom Service, in conversation with Sir Harrison Birtwistle, presents this Birtwistle Portrait concert, specially recorded at the Queen Elizabeth Hall with the London Sinfonietta conducted by David Atherton
Harrison Birtwistle: Cortege
London Sinfonietta
Harrison Birtwistle: Five Distances for 5 Instruments
London Sinfonietta
Harrison Birtwistle: Carmen Arcadiae Mechanicae Perpetuum
London Sinfonietta
David Atherton, conductor
Harrison Birtwistle: In Broken Images (UK premiere)
London Sinfonietta
David Atherton, conductor
And in the Hear and Now 50, composer, writer and Russophile Gerard McBurney nominates the austere and uncompormising Octet by Galina Ustvolskaya, which changed his ideas of twentieth-century Russian music. And Gillian Moore, Head of Classical Music at the Souhtbank Centre puts the work into the context of the mid-twentieth century Soviet Union.
Galina Unstvolskaya: Octet
Lyn Fletcher, Susie Meszaros, Christopher Tombling, Maya Iwabuchi (violins)
Sue Bohling and Margaret Tindale (oboes)
William Stephenson (piano)
Graham Cole (timpani).
Last on