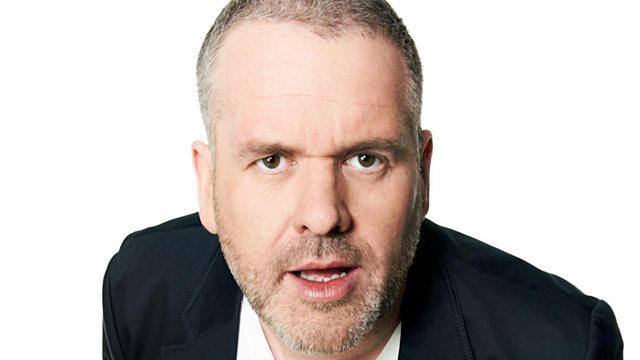 Monday - Jake Humphrey at the Euros
06:35 – The weather is rubbish and is very depressing, and it's Monday… grrrrr! Dom tries to explain the weather but struggles. We review Dave's amazing sweepstake which took place on Friday, and then discuss our forthcoming alternative commentary, which could now be a reality once again.
07:05 – We talk about the floods in Aberystwyth which look really bad, and also the Sun newspaper's 'Come on England' stunt on the Eiffel tower, and their story about foreigners running with the Olympic torch
07:20 – Classical Class, and we have a look at people's pictures of their view this morning.
07:35 – We talk about the Olympic torch route this morning, which goes from Stornoway to Aberdeen
07:45 – We talk about Rizzle Kicks and Olly Murs, and then countdown the Chart from 10 to 1
08:05 – We've got the US version of the Olly Murs and Chiddy Bang song
08:15 – We announce the fact that we're going to Edinburgh this week on our Torch Tour
08:45 – We play the audio of James Corden's acceptance speech, we then talk about Darth Vader and breathing in through your mouth and talking at the same time
09:05 – More fascinating experiments concerning breathing and speaking
09:45 – Carpark Catchphrase with Nick and Jessie. Nick is finally de-throwned
10:00 – Handover with Sara live from the Hackney Academy
Last on