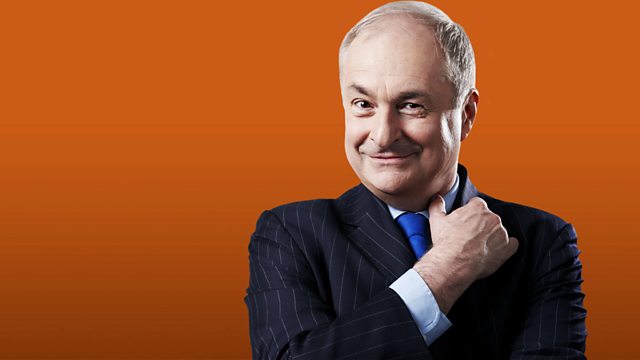 09/06/2012
Paul Gambaccini presents tracks from this week's US charts and hits from the last six decades.
In the feature Headline News [Number One Albums On Noteworthy Days]' we hear Have I Told You Lately That I Love You by Ricky Nelson from his album Ricky. It was number one on 23 January 1958, when the first US satellite was launched. We also hear Ice Ice Baby by Vanilla Ice from To The Extreme. It was number one on 15 January 1991 when Operation Desert Storm was launched against Iraq.
In the regular feature The First Time Ever I Saw Your Face, songs are played from albums by The Monkees and KC And The Sunshine Band. It's Not The Same Old Song highlights Do It Again by The Beach Boys and a different song with the same title by Steely Dan.
In A Matter Of Life And Death Paul celebrates the birth on this date in 1951 of James Newton Howard, who has received eight Oscar nominations for his film scores. He arranged the strings for Elton John's record Sorry Seems To Be The Hardest Word. We also hear Soul Limbo by Booker T & The MGs. It is played in tribute to the group's bass player Donald "Duck" Dunn, who recently died.
Paul continues his countdown of the Top 100 list of songwriters based on success in the American chart from 1955 - 2005. We hear songs from Andre Young (Dr. Dre) (Number 96) and Ronald Bell (Number 95).
Our R&B Number Ones are from 2000 - I Wish by Carl Thomas, and this week - Thank You by Estelle. We hear Country number ones from 2004 and now by Gretchen Wilson and Luke Bryan. This week's featured past and present rock hits are by Bob Seger and The Black Keys.
John Mayer's album Born And Raised enters at the top of the chart. On the singles side, Call Me Maybe by Carly Rae Jepsen is the best-selling song of the week.
Last on