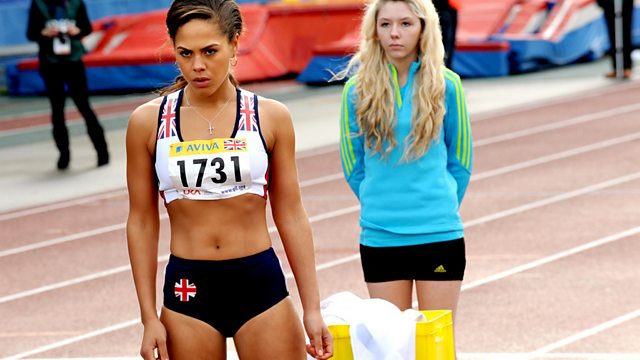 Tony Parsons, Lenora Crichlow, Lemn Sissay and Charles Hazlewood
Clive's sunning himself with columnist, author, Man And Boy Tony Parsons, whose bestselling novels typically deal with relationship problems and emotional dramas between the sexes. His latest book 'Catching The Sun', is the story of a family who go in search of Paradise and end up discovering themselves.
Clive's Being Human with actress Lenora Crichlow, who will soon burst out of the blocks and into cinemas to star in pacey sports drama 'Fast Girls'. Lenora plays sassy, streetwise Shania, who meets ambitious, middle class Lisa and their two worlds explosively collide on the athletics track. 'Fast Girls' races into UK cinemas on 15th June.
Clive seeks refuge with official Olympic poet and Rebel Without Applause Lemn Sissay, whose poetry adorns buildings throughout Manchester and London. The specially commissioned 'Spark Catchers' is etched into a transformer on the Olympic site. As part of Refugee Week, Lemn will be performing poetry at 'Celebrating Sanctuary London' on the South Bank on Sunday 17th June.
Allegra McEvedy's donning her wellies to talk to inspirational conductor Charles Hazlewood. He's attained a unique place in British music through his eclectic range of work including his Scrapheap Orchestra and most recently the Paraorchestra, the UK's first national disabled orchestra which he founded. Both can be heard at his Orchestra in a Field' Festival in Somerset at the end of this month.
Music comes from a veritable pool of musical talent! Kathryn Williams Presents The Pond perform 'Circle Round A Tree'.
And hot on the heels of his sister Julia, Angus Stone, the other half of Australian musical siblings Angus & Julia Stone is in the studio to perform 'Wooden Chair' from his solo album 'Broken Brights'.
Producer Cathie Mahoney.
Last on
Listen to Loose Ends anytime, anywhere.