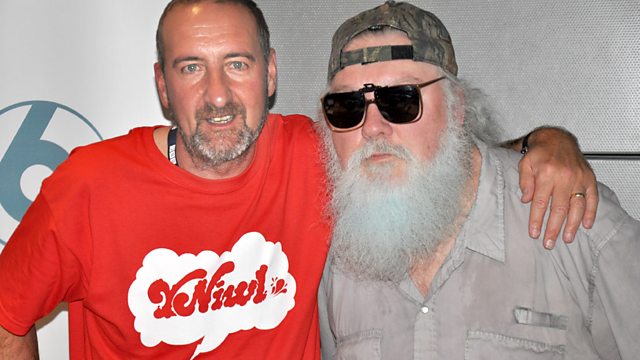 R Stevie Moore
Yer original bedroom musician in session tonight It's R. Stevie Moore.
His many talents are listed as ....Improviser, composer, arranger, producer, musical conceptualist, comedy writer, vocal stylist, filmmaker, sketchpad artist, drama example, self-taught instrumentalist and bon vivant. Wow feel exhausted just reading this!!!
R.stevie moore was born 1952 in nashville TN to famed Elvis bass player Bob.
Since '66 he's recorded nearly 2,000 songs on over 400 very original homemade albums of many varieties and styles, often considered a seminal pioneer in the DIY ethic.
Last on
Today's Most Popular Tracks
Most added tracks from this show