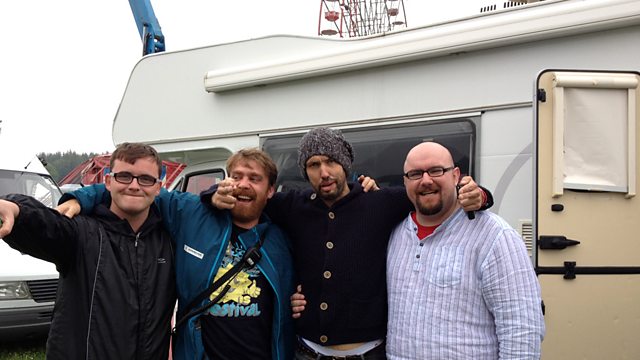 08/06/2012
The Comedy Café is coming to you live from Rockness for a special show headed by two of BBC Radio Scotland's best-loved presenters Janice Forsyth and Vic Galloway. This special live broadcast will feature interviews with performers from the festival's biggest ever comedy and music line-ups throughout the show.
Janice will present from Glasgow whilst Vic pulls on his wellies and takes to the bonny banks of Loch Ness to meet the performers and festival-goers.
Janice and Vic will interview a host of talent including festival director Jim King and comedy manager Brett Vincent, comedians Daniel Sloss, Benny Boot, Darren Connell, Scott Gibson, and folk/pop group Admiral Fallow (who will perform especially for The Comedy Café), from the BBC Scotland Campervan.
Last on
Today's Comedy Café comes from Rockness in Inverness