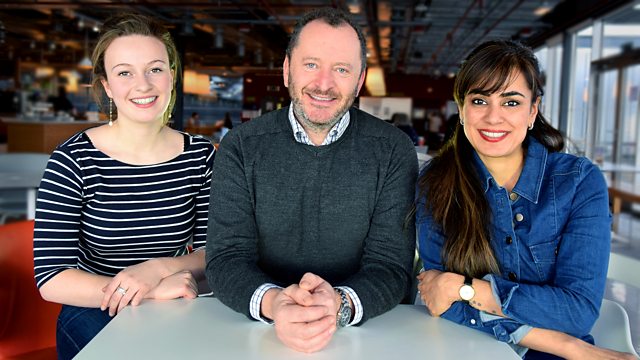 06/06/2012
If you go to a farmers' market these days you'll see far more then just farmers selling their produce as many farmers' markets have expanded their range of goods. Pennie Latin finds out what is on offer at a typical farmers' market and asks how many of us actually shop regularly at one? What benefits do we, the consumer, get from being able to talk face-to-face to the producers?
If the word "salad" conjures up images of squashy tomato, limp lettuce and a dollop of beetroot then why not let chef and restaurant owner Steven Devlin inspire you with great ideas for summer salads?! Which ones could you easily make for taking to work in your packed lunch, what would be the ideal salad for sharing with the family at home and how easy is it to make a really delicious and very different salad that would impress your friends?!
Cook and food writer Sue Lawrence will be in The Kitchen Café studio cooking sausage and leek risotto.
Last on