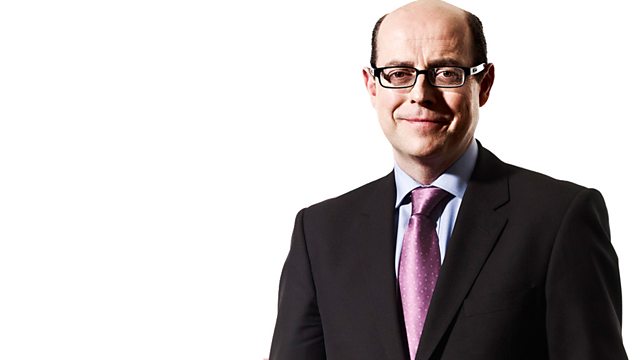 Press regulation
Listen in pop-out player
The BBC's Political Editor Nick Robinson shines a light on the process by which controversial decisions are reached behind closed doors in Whitehall.
In this final programme in the current series, he and his panel examine regulating the press. Have British newspapers so abused their power that they've lost the right to be free of regulations imposed on them by Parliament? Or is the freedom of the press so valuable that politicians should resist at all costs setting rules for those whose job is, in part, to hold the powerful to account?
This series examines issues which could face any government, of any political colour, at this time and looks at how any decision might or might not make its way through the corridors of power.
Nick's guests this week are:
Sir Christopher Meyer, who was Chairman of the Press Complaints Commission when phone hacking was first revealed and, before that, was press secretary to Prime Minister John Major.
Bridget Rowe, former editor of the People and Sunday Mirror newspapers.
Sir Hayden Phillips, Permanent Secretary of the Department for National Heritage when the press were told they were drinking in the last chance saloon 20 years ago
Ben Bradshaw, Secretary of State in the last Labour government in what had become the Department of Culture, Media & Sport
And Evan Harris, the former Liberal Democrat MP who now works with the Hacked Off campaign.
Producer: Giles Edwards.
Last on