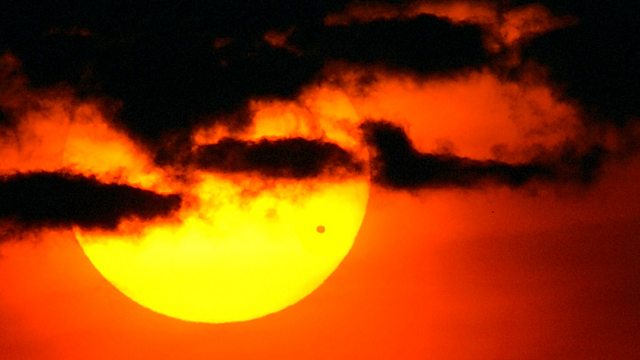 The Transit of Venus: Pilate's Wife
by Patricia Duncker.
To mark this week's Transit of Venus across the sun.
Pilate's wife has had an unsettling and disturbing dream, making her run from her husband and seek refuge with her servant's family. Escaping from Jerusalem, she encounters a terrifying individual on the road.
A transit of Venus across the Sun takes place when the planet Venus passes directly between the Sun and Earth, becoming visible against the solar disk. During a transit, Venus can be seen from Earth as a small black disk moving across the face of the Sun.
Read by Francesca Dymond
Produced by Gaynor Macfarlane.