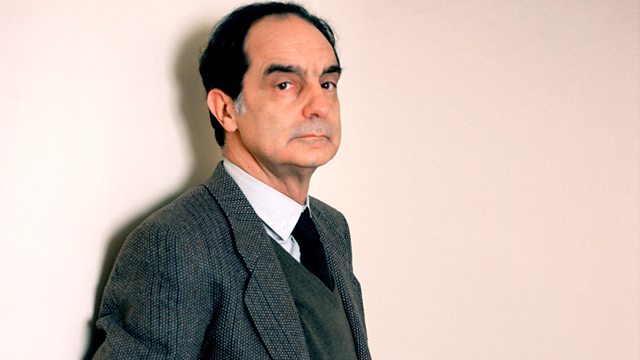 Suspended in Air
"Were I to choose an auspicious image for the new millennium, I would choose [...] the sudden agile leap of the poet-philosopher who raises himself above the weight of the world, showing that with all his gravity he has the secret of lightness, and that what many consider to be the vitality of the times - noisy, aggressive, revving and roaring - belongs to the realm of death, like a cemetery for rusty old cars." - Italo Calvino
The neuroscientist and writer David Eagleman explores the invention, fantasy and flights of the imagination taken by one of Italy's foremost writers - Italo Calvino.
One of the 20th Century's great experimenters, Calvino consistently pushed the boundaries of literary form. Perhaps most famously in his novel 'If on a Winter's Night a Traveller...' - a book composed of the first chapters of other novels.
Calvino drew on a vast range of influences as diverse as tarot cards, astrophysics and the Brother's Grimm, drawing them together into his playful, literary worlds. His writing style danced from works of fantasy and science fiction to folktale and neo-realism - constantly resisting being defined by any single genre. Relishing the challenge to push the boundaries of literature, where he remained a quietly rebellious force until his death in 1985.
In this programme we hear from translator and Calvino scholar Professor Martin McLaughlin, the writer and academic Marina Warner and his friend Adam Pollock, amongst others. Alongside readings by Simon Russell Beale and archive of Calvino himself.
Produced by Eleanor McDowall
A Falling Tree Production for BBC Radio 3
First broadcast in June 2012.
Last on