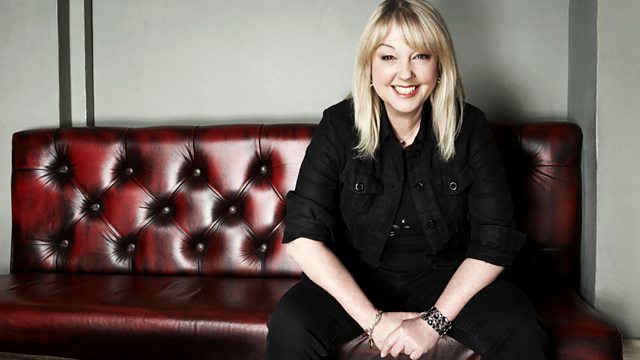 26/05/2012
Liz is joined by english author and screenwriter Nick Hornby, who's enjoyed huge success with his novels and subsequent movies 'High Fidelity', 'About A Boy' and 'Fever Pitch'.
He published his first book 'Fever Pitch' in 1992, an autobiographical account of his support for Arsenal football club. This won him the William Hill sports book of the year award. His follow up was the novel 'High Fidelity' in 1995, followed by 'About A Boy' in 1998. These 3 books were adapted into successful films. His most recent novel 'Juliet, Naked' was published in 2009.
Liz also gives listeners the chance to show-off their musical knowledge with their topical tune suggestions. She chats to a listener about the 6 tunes they most associate with listening 6 Music in '6 of the best'.
'6 of the best': This is where Liz asks listeners for 6 songs that remind them of listening to 6 Music. The songs can be oldies that were never played on other stations before 6 came along, standards that they love to hear on daytime radio, or songs that have come along since March 2002 and they automatically associate with listening to 6. Each week she will talk to a listener about their choices and play 2 of them.
Last on