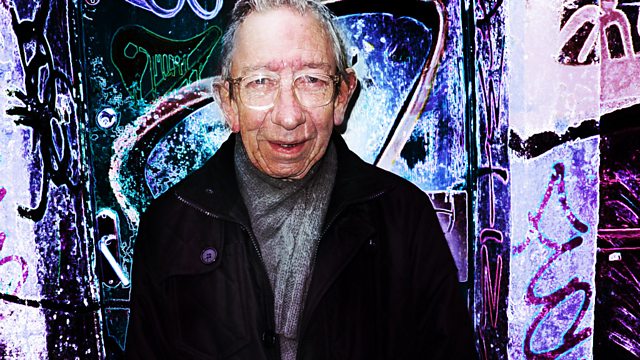 The DJ Derek: A Local Legend
Poet Miles Chambers presents the story of the legendary reggae DJ who M.C.s in Jamaican patois, and who also happens to be a white, bespectacled 70 year old ex-accountant.
In the 1960s, a managerial career with the accounts department at Cadbury's seemed to be mapped out for a young, ambitious Bristolian called Derek Serpell-Morris. Thirty years later the same Derek was spinning the discs for hundreds of thousands of revellers at a festival in Spain. He's had sets at Glastonbury, the Big Chill, released his own compilation album on the Trojan record label and even appeared in a Dizzee Rascal video.
Derek's transformation began against a backdrop of racial pressure in Bristol; from the 1963 bus dispute when the Bristol Omnibus company refused to employ black people, to the riots of 1980, Derek has slowly but surely established himself as a fixture of the local scene before branching out nationally to become the 'legend' that he is today.
Miles speaks to the people who have witnessed and crucially, supported, this remarkable metamorphosis; his neighbours, fans, family and of course to Derek himself. There are many pretenders who have taken his name, but this is the story of the original DJ Derek.
Producer: Sarah Langan.