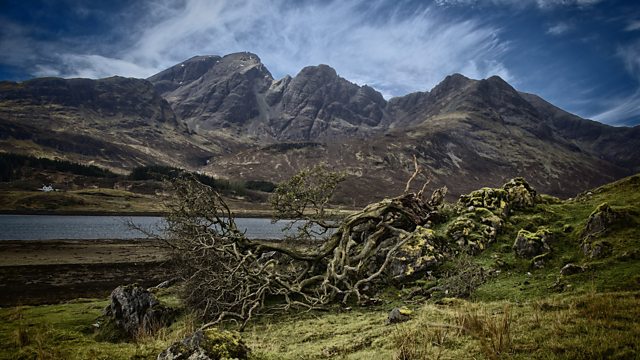 26/05/2012
Following on from last week's programme looking at the restoration of the Caledonian Forest, we find out whether land owners and managers subscribe to the view that there are too many deer in Scotland.
Mark hears how a growing number of apprentices are attracted to traditional building skills and how crucial this is to maintaining our heritage.
The former Bishop of Edinburgh and BBC Radio Scotland presenter, Richard Holloway shares his favourite place with Mark as part of our My Favourite Place competition.
A new bird reserve at Loch Lomond.
Capturing the views from train journeys on canvas with artist Leo de Feu.
Outdoor learning in the rain with forest schools.
Path users taking responsibility for their favourite paths in the Cairngorms National Park.
Plus preparing for a one day riding event and the virtues of the Austrian Scythe in Auchtermuchty.
Last on