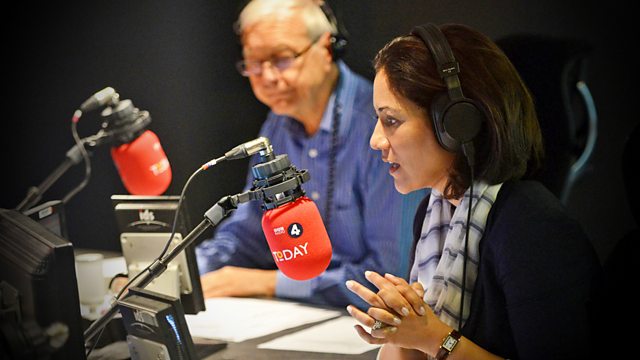 30/05/2012
Morning news and current affairs, presented by Evan Davis and Justin Webb, featuring:
0731 Alan Milburn, the government's independent reviewer of social mobility, speaks to Evan Davis about his report published today on access to the professions.
0738 Seventy-five years ago, three researchers began a project to study the lives of people in Britain, calling it Mass Observation. In his second report, the BBC's Allan Little looks back to the Royal Wedding of 1981 and the public's relationship with the monarchy.
0751 A group of MPs is suggesting that there should be self-esteem lessons in school as they believe kids as young as five worry about their size and appearance. Lib Dem MP Jo Swinson and head teacher Sean O'Regan debate the issue.
0810 The UN Security Council meets today to consider its next steps to address the crisis in Syria, after its envoy Kofi Annan said the country had reached a tipping point. Rupert Colville, spokesman for the UN commissioner for Human Rights, explains how the UN is likely to proceed.
0815 The Nobel Prize-winning economist Paul Krugman speaks to Evan Davis following his withering attack on the British government's economic policy.
Last on