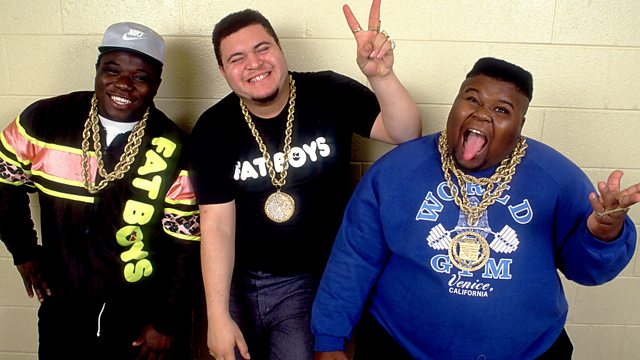 Fat Rappers
Charlie Sloth, aka the best looking fat guy in the universe, pays tribute to the supersized MCs who've brought so much to the hip hop game.
Every era of hip hop has had its fair share of big boned stars, from the Fat Boys, Chubb Rock and Heavy D, right through to Biggie, Fat Joe and Rick Ross.
With the help of fat rappers past and present, on both sides of the Atlantic, Charlie investigates the only genre where bigger is best. Who are the greatest fat rappers of all time? How did size contribute to their success? Were they encouraged to put on, or stay a certain weight?
There may be benefits to an MC having a large frame but the risks and issues of a substantial waistline are never far from a fat rappers mind. Just last year the legendary Heavy D passed away and in 2000 the equally seminal Big Pun left the game after a long battle with weight loss. Some fat rappers have already taken matters into their own hands, including Bizarre from D12, Biz Markie and the now not so Fat Joe.
And Charlie delves into whether the era of the fat rapper may be drawing to a close, as we see a new breed of skinny rap superstars including J Cole, Lil Wayne and Drake.
Last on