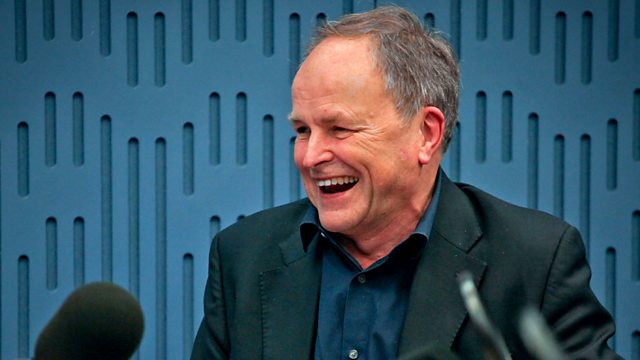 26/05/2012
Bard of Salford John Cooper Clarke brings Snap, Crackle & Bop into the studio and talks to Clive about penning and performing such punk poetry as 'Evidently Chickentown' and touring with world famous punk bands. A celebration of John's life and work is part of the 'Punk Britannia' season on BBC Four. 'Evidently..... John Cooper Clarke' is on Wednesday 30th May at 22.00.
Clive spends The Day Today with actor and comedian David Schneider, who writes and stars as chief registrar Malcolm Fox in a new Radio 4 sitcom 'Births, Deaths and Marriages'. A stickler for rules and regulations, Malcolm and his colleagues deal with the three greatest events in anybody's life. The second episode is on Friday 2nd June at 11.30 am.
Arthur Smith has a Brass Eye on writer and broadcaster David Quantick, whose career as a rock journalist also turned to spoof news like Radio 4's 'On The Hour' and writing the biographies of musicians and comedians. David pays tribute to absurdist playwright and surrealist N.F Simpson at London's Royal Court on Sunday 27th May at 5pm.
Clive has Happy Go Lucky actor Eddie Marsan on a tight leash and talks to him about his career playing a variety of psychopaths and inadequates. Eddie's about to star in a new comedy drama based on real events, as down-on-his-luck Michael Fagan, who broke into the Queen's bedroom in 1982. 'Playhouse Presents...Walking the Dogs' is on Sky Arts 1 on Thursday 31st May at 21.00.
With music from Thea Gilmore who's staying up late to perform 'Goodnight' from her album 'Don't Stop Singing'.
And Buena Vista Social Club prodigy and Havana Cultura star Roberto Fonseca performs '80s' from his album 'Yo'.
Producer Cathie Mahoney.
Last on
Listen to Loose Ends anytime, anywhere.