Add music you love and enjoy it with
XTC

Making Plans For Nigel

Greatest Hits Of The 70's (Various), EMI

(CD Single), CAPITOL RECORDS INC, 12

Chart Show Ultimate Rock - Various, Hit

Tears For Fears - Tears Roll Down, Fontana

The All Time Greatest Rock Songs ..., Columbia

The Who

You Better You Bet

The Who - Who's Better, Who's Best, Polydor

Shania Twain

That Don't Impress Me Much

Now 44 (Various Artists), Virgin

Marvin Gaye

I Heard It Through The Grapevine

Songs Of The Century (Disc 2), Global Records & Tapes

(CD Single), Universal, 1

George Harrison - Cloud Nine, Dark Horse, 1

Train

Hey, Soul Sister

(CD Single), Columbia, 1

Blondie

Heart Of Glass

Billboard Top Hits: 1979 (Various), Rhino, 13

The Female Touch 2 (Various Artists), Global Television

Desmond Dekker

You Can Get It If You Really Want

Young Gifted & Black (Various), Trojan

Nell Bryden

Buildings And Treetops

(CD Single), 157 Records

Scarlet

Independent Love Song

Drive Time 2 (Various Artists), Dino

My Girl (Original 1992 Film S/Track), Epic

Mike Oldfield - The Platinum Collection, Virgin, 7

The Top Of The Pops Party Album, Telstar

Led Zeppelin - Early Days, Atlantic

Tears for Fears

Everybody Wants To Rule The World

Fantastic 80's - 3 (Various Artists), Sony Tv/Columbia, 4
Pause For Thought

With Rev Sharon Grenham Toze, an Anglican priest and prison chaplain.

We're getting very excited about the Jubilee in our village – like so many places there's a whole weekend of events planned, including a picnic for all the local churches in our garden. So we've got the bunting ready and waiting, and we're just praying for good weather. I was talking to my 5 year old daughter about it all, and I asked her what she thought was the best thing about being a queen. Her answer came back in a flash: 'you get to rule the world!'

Well maybe that says something about my competitive little girl, but I think it also says something about an inner longing many of us have: to be the one in charge, and control events around us. And we tend to look up to people who seem to have it all under control don't we – the big boss, the success story, the popular figure.

Of course, sometimes a bit of drive is a great thing, because it means we get on with stuff, make things happen at work or home, give someone the prod into action they really need. But the truth is we can never completely control events around us, and no matter how pro-active we are, no matter how outwardly successful, sooner or later we come up against something that leaves us feeling totally powerless.

How we react then says far more about us than anything else. Many of the world's truly great and lasting leaders, religious and secular, have had to endure opposition, ridicule, and personal disaster. What made them great was that they continued to behave with dignity, courage and respect for others, even when the world treated them as a total failure.

Well most of us aren't top of the tree, and never will be, but if we can follow that best kind of example whatever life throws at us, then maybe we'll all be gracious, noble, happy and even a little bit glorious.
500 WORDS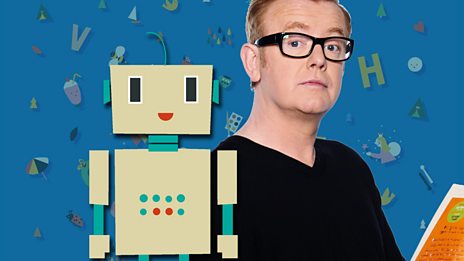 Featuring celebrity videos and top writing tips!
Free download
Catch up with the latest Breakfast fun with Chris Evans. Hear the best stories and the biggest…