Add music you love and enjoy it with
Pause For Thought

With Baroness Julia Neuberger, Senior Rabbi at the West London Synagogue.

I talked about cheesecake last week, which we eat to celebrate the festival of Shavuot, Pentecost. But we also stayed up studying all night on Saturday, so that we should not miss one bit of the festival where God gave us the Torah, the five books of Moses. It's a custom that's grown in popularity, so that literally hundreds of people joined us. There's a growing desire to immerse ourselves in religious experience, and it's happening in other faiths too. In the morning, our service started with scattering rose petals on the ground, to savour the sweet smell of the Torah, the law, and then the Ten Commandments read with the whole congregation standing, whilst four people held a prayer shawl over the reader's head, to symbolise a marriage canopy, the marriage between God and the people of Israel in accepting the law. It smells wonderful, and there are flowers everywhere. But what struck me most of all was how popular it is. It's as if we don't provide enough opportunities for people to explore their spirituality in different- and quite intense- ways. It's as if there's need out there for more events that allow long periods of study and thought- and, of course, cheesecake eating. It's as if celebrating the flowers and the dairy harvest and the giving of the Torah has somehow combined into something people really mind about. We asked them to bring dried fruit too, to be given to destitute asylum seekers and others, for traditionally we bring fruit and flowers on Pentecost. But it's made me realise that we have far more to do to meet people's spiritual needs. Ordinary services don't work for some people. But this all night study, socialising, eating, smelling, celebrating- maybe it gets to people through almost all their senses. Maybe we need to be less intellectual, and recognise people's need to explore their spirituality in every way possible, not just with their heads and hearts.
BBC Playlister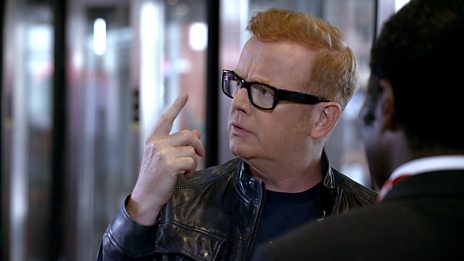 Chris has a song stuck in his head - but what is it? That's why he needs BBC Playlister!
500 WORDS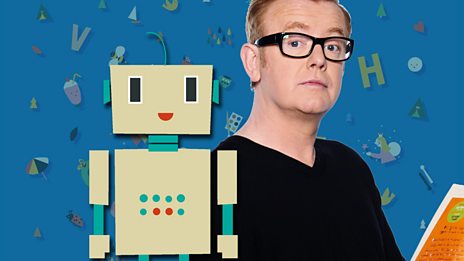 Featuring celebrity videos and top writing tips!
Podcast
Catch up with the latest Breakfast fun with Chris Evans. Hear the best stories and the biggest…