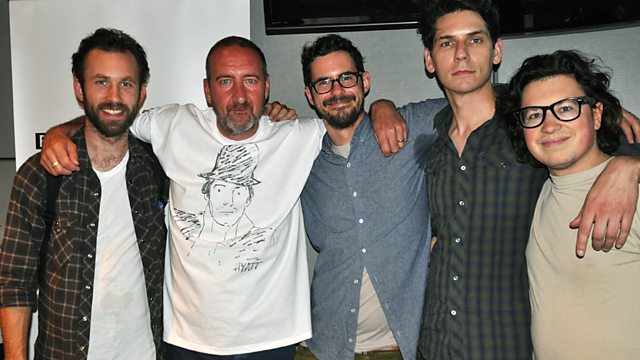 White Denim
Flaming Nora our Ivy!!!! Look who it is! It's only White Denim live in session, Marc will be extra excited as he is formally their number one fan.
Joshua Block, James Petralli, Steve Terebecki and Austin Jenkins formed in that there Austin Texas back in 2006 rising out of the ashes of Parque Torch and Peach Train. Since then the indie, garage, progressive progsters have produced five albums and six EPs, as well as fantastic cover of R-Kelly's Don't You Say No which we think was done for Marc.
Currently on tour around the UK and Europe and with new material heading our way very soon we can never say no to White Denim and their fine offerings.
Last on