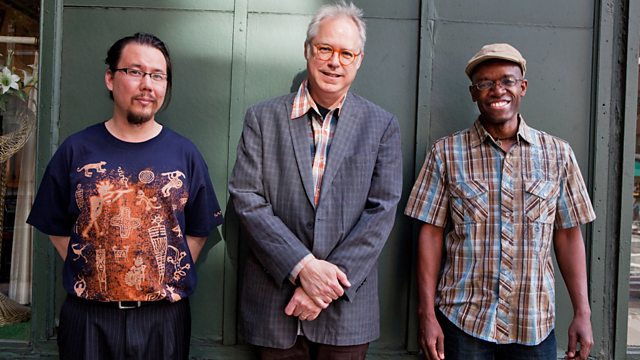 Bill Frisell at the Cheltenham Jazz Festival
Jez Nelson presents guitarist Bill Frisell and his Beautiful Dreamers Trio at the 2012 Cheltenham Jazz Festival. Founded in 2008, the trio includes Eyvind Kang on viola and Rudy Royston on drums, and combines an impressionistic take on American folk music with a playful approach to some well-known tunes. Frisell's career, now spanning over 30 years, has seen him work alongside the likes of Eberhard Weber, Joe Lovano, John Zorn, Charlie Haden, and Lee Konitz. While incorporating a wide range of American popular and art-music styles, his work is unified by a sophisticated and distinctive approach to sound.
Presenter: Jez Nelson
Producer: Peggy Sutton.
Last on