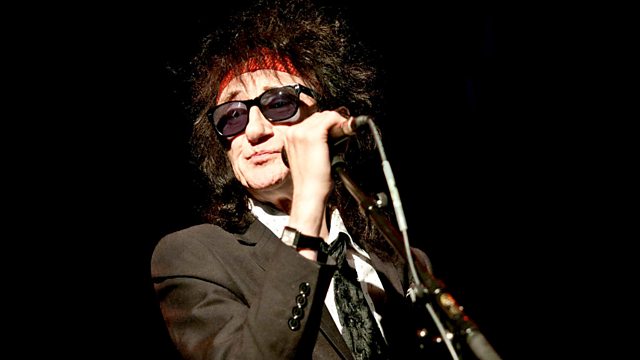 As part of 6 Music Celebrates: The Written Word legendary Salford punk poet John Cooper Clarke presents A Month of Sundays throughout May.
John first became famous at the end of the 70s during the punk scene and he has since become known as the "punk poet" and "the bard of Salford'. In 1978 he toured with Bill Nelson's band Be Bop Deluxe, and was signed by Epic Records.
He has toured with Linton Kwesi Johnson, and has performed alongside Joy Division, The Sex Pistols, The Buzzcocks, The Fall, Siouxsie and the Banshees and Elvis Costello amongst many others.
The Arctic Monkeys printed his poem Out of Control Fairground inside their single Fluorescent Adolescent in 2007, and Alex Turner of the band says he takes inspiration for his lyrics from John's work.
Last on