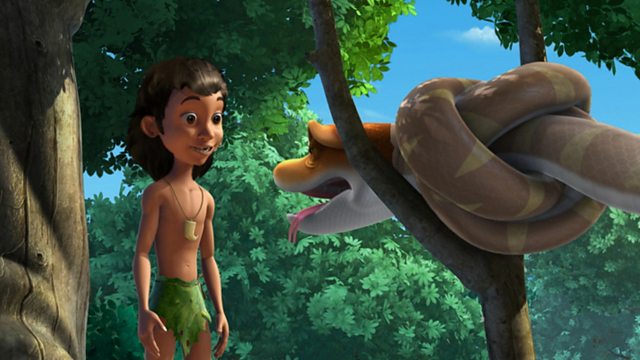 An Tu Th'ann, Kaa?/Is That You Kaa?
Tha Kaa a' toirt seann chraiceann do Mowgli 's tha am balach beag a' faicinn cothrom mi-mhodh a dhèanamh. Ge-tà, chan eil cuisean buileach cho spòrsail nuair a nochdas Shere-Khan.
When Kaa gives Mowgli his old skin, the crafty man-cub stuffs it full of leaves and grass - giving him a 'fake-snake' to play tricks with. Things aren't quite so funny though when Shere-Khan appears.
Last on