24/05/2012
Portia Walker on how optimism in Yemen after the overthrow of an unpopular president was punctured this week by a devastating bomb blast in the capital.
Alan Johnston on how a state funeral's being held in Sicily to honour a man who dared to take on the Mafia -- and paid the ultimate price.
Laura Trevelyan's been to a town in Mexico which has grown rich on the profits of sex trafficking.
Matthew Teller has been finding out how the authorities in the Saudi capital Riyadh transformed a public rubbish tip into lush parkland complete with lakes and walkways.
and Bethany Bell examines why the people of Vienna, who live in one of the world's most desirable capital cities, still seem to have plenty to moan about.
Last on
The city that loves to grumble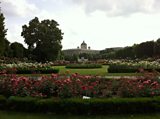 Vienna is one of the world's best places to live, but you would not guess it from talking to residents, says Bethany Bell.
Read more...
An oasis where Saudi citizens can really relax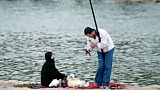 A $1.5bn project to turn a Riyadh rubbish dump into a leisure oasis has had unexpected social consequences.
Read more...