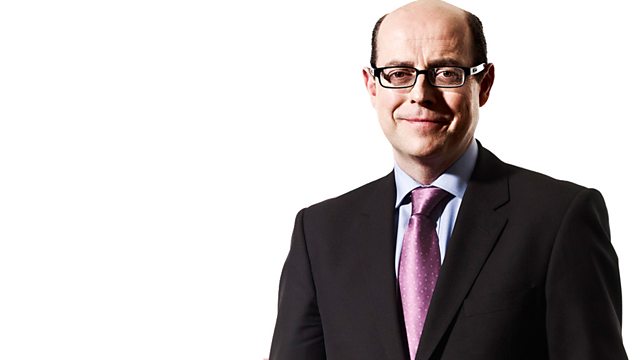 23/05/2012
Listen in pop-out player
The BBC's Political Editor Nick Robinson shines a light on the process by which controversial decisions are reached behind closed doors in Whitehall.
This week, he and his panel consider how to avoid a war in the Middle East - a war which could follow an Israeli attack on Iran's nuclear facilities designed to stop any plans they might have to develop a nuclear bomb. How real is the prospect, and how can Britain and America work to avoid it, with all the incalculable consequences.
Nick is joined by:
Sir Nigel Sheinwald, former British Ambassador to Washington who was, before that, Tony Blair's foreign and defence policy adviser.
Baroness Liz Symons, former Labour Foreign Office Minister and Middle East envoy who maintains close contacts in the region.
Peter Jenkins, former British Ambassador to the International Atomic Energy Agency in Vienna
James Steinberg, former Deputy Secretary of State in President Obama's government, and previously Deputy National Security Adviser in Bill Clinton's White House
Bronwen Maddox, Editor of Prospect magazine and previously Foreign Editor of The Times.
Producer: Giles Edwards.
Last on