Chapters
4 items
Add music you love and enjoy it with
Dementia and Children

Dementia can lead to some very challenging situations and emotions for all the family, and it can be hard to know how much to explain to children and young people. We discuss the worries children might have about a relative whose personality might be changing, and the fears parents have about exposing children to sometimes distressing scenes when someone has severe Alzheimer's or dementia. We get advice from Andrew Chidgey of the Alzheimer's Society about talking to children about dementia, and we hear from Simone Daniel who lives and cares for her grandmother Daisy, who has dementia, along with her 11 year old daughter.

Shirley Manson

Shirley Manson – the Scottish flame-haired lead singer of the US band Garbage – talks to Jane Garvey about being plucked from a struggling Edinburgh band in the early 90s to enjoy global stardom in one of the world's most successful alternative rock groups. She shares the highs and lows of a decade of life as a woman in the music spotlight, and why - after the band finally tore itself apart seven years ago - now aged 45, she's returned to do it all again with a brand new album.

The new Garbage album, Not Your Kind of People, is out now on Stunvolume

Legalised Prostitution

In November 2011 journalist and feminist campaigner Julie Bindel travelled to Nevada to report on legal brothels for Woman's Hour. Among the establishments she visited was the Moonlite Bunny Ranch, which is run by Dennis Hof. He is convinced that legalised brothels are the only way to protect sex workers from disease, trafficking, and violence, and he argued for the legalisation at the Oxford Union debate last week. Opposing him was Julie Bindel - Julie won. Jane is joined in the studio by Dennis Hof and Julie Bindel to discuss.

The Trouble With Kane

We look ahead to a documentary on Radio 4 which looks at the first young people in the UK to be offered family therapy and home drug testing as an alternative to custody for child offenders. This is a home-based five month intervention, aimed at turning things around and establishing the parents as the focus of power in the home and not the out-of-control teenagers.

The second episode of The Trouble with Kane is broadcast on BBC Radio 4 on Monday 21 May at 8pm.
Featured in...
Interviews from Woman's Hour, including some of the best names in the business.
Woman's Hour Power List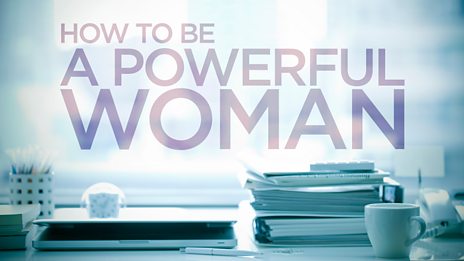 Superstars, polititians, CEOs & entrepreneurs grace the inaugural Woman's Hour Power List
Free downloads
Discover cooking techniques and tips to help you perfect your cooking know-how. Jenni Murray and…

Which women have the biggest impact on Britain's economy, society, politics and culture today?…

Woman's Hour brings you the big celebrity names and leading women in the news, with subjects ranging…